Forgetting Dad
a film by Rick Minnich
2008
film music composed and conducted by Ari Benjamin Meyers
performed by the Babelsberg Filmorchester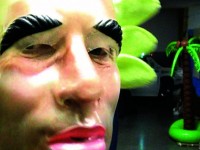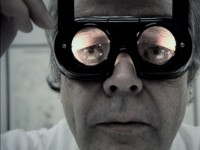 FORGETTING DAD is a feature documentary (84 min.) written, directed and edited by German-based US filmmakers Rick Minnich and Matt Sweetwood. It tells the bizarre story of Rick's father's sudden and incomprehensible amnesia, which began one week after a seemingly harmless car accident in 1990. After the onset of his amnesia, Rick's father re-christened himself "New Richard" and began a completely new life, leaving his family feeling abandoned and baffled at where "Old Richard" went.
"Forgetting Dad" is a documentary detective story which takes viewers on an emotional roller coaster ride to the various family members and to one of Richard's former colleagues in search of answers to why Richard's memory has never returned. Along the way, Rick uncovers startling facts which shed new light on his father's amnesia. Is everything really as Richard has led everyone to believe, or is there more to his memory loss than meets the eye?
"Forgetting Dad" won the "Special Jury Award" at its world premiere in the Joris Ivens Competition at the International Documentary Film Festival Amsterdam (IDFA) in November 2008 and has gone on to win numerous other prizes including the audience award at the 1st International Health Film Festival in Kos (Greece), an honorable mention at Achtung Berlin – New Berlin Film Award, the William Dieterle Film Prize (Special Prize) in Germany and the Grand Jury Prize at GZDOC in Guangzhou, China.